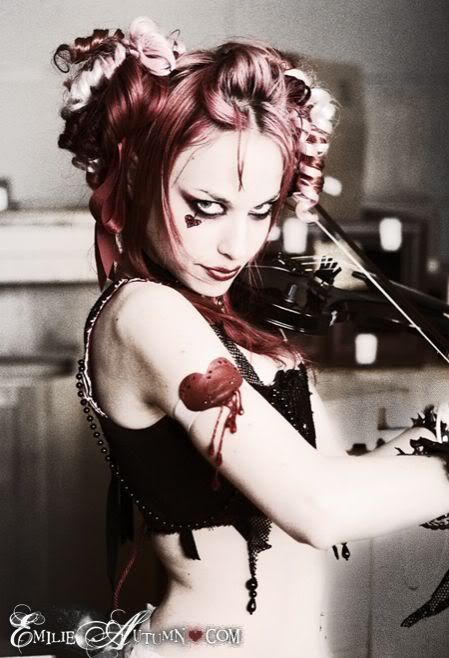 Artist: Emilie Autumn
Album: Opheliac
Genre: Industrial/Gothic/Darwave/Post-Punk
Year: 2007
As Dan continues to plague me with adoration for Emilie Autumn, the more I am obliged to help with his fanboy/fangirlism.
Opheliac
is by far one of the biggest masterpieces in her entire discography.
This piece somehow managed to move me through my sophmore year of high school, as I remember. To the point it is an orgasmically artistic and downright beautiful album. One of my very favorites in my music library to this day.
DOUBT THOU THE STARS ARE FIIIIIIRE